Our Sustainability practices
Pan Lanka is committed to sustainability and partner with Travelife to implement our sustainability practices. The Pan Lanka Sustainable Policy and Procedures Manual outlines our practices under the following themes.
Sustainable management including
social & environmental policy
Accommodation that complies
with sustainability
Excursion and activities that
leave minimal footprint
Qualified local tour guides
Customer communication
and wellbeing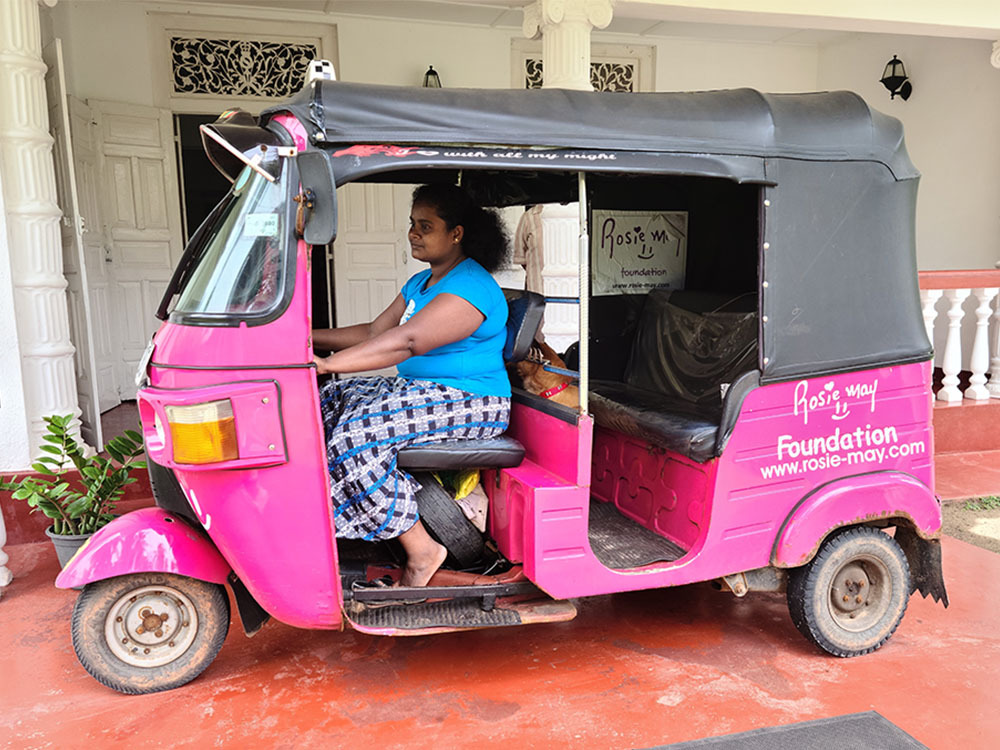 Project "Hope" - Rosie May Foundation
Pan Lanka Travels has initiated links with the Rosie May foundation to support their many initiatives. Pan Lanka will promote the use of tuk tuks driven by the women in the Galle district who have been trained by the foundation.
Other areas of collaboration will be promoting their home cooking class to guests and giving an opportunity to guests to visit the Rosie May centre in Hikkaduwa where they can contribute to the many activities held in their training centre
Environment protection initiative
Pan Lanka Travels supported Oak Ray International School to launch their environment club by organizing an environmental awareness day comprising of an information session followed by donation of plants to the students to promote home gardening. This project will be carried out at other schools in the district to encourage home gardening.
Sri Lanka is blessed with gorgeous beaches, scenic beauty, diverse wildlife, rich history and culture, endless adventure activities, exquisite cuisines and welcoming people. There simply is something to suit every one of all ages and interests here.