Latest Updates
Sri Lanka is blessed with gorgeous beaches, scenic beauty, diverse wildlife, rich history and culture, endless adventure activities, exquisite cuisines and welcoming people. There simply is something to suit every one of all ages and interests here.
Featured Hotels
Featured Excursions
Previous Articles
Featured Article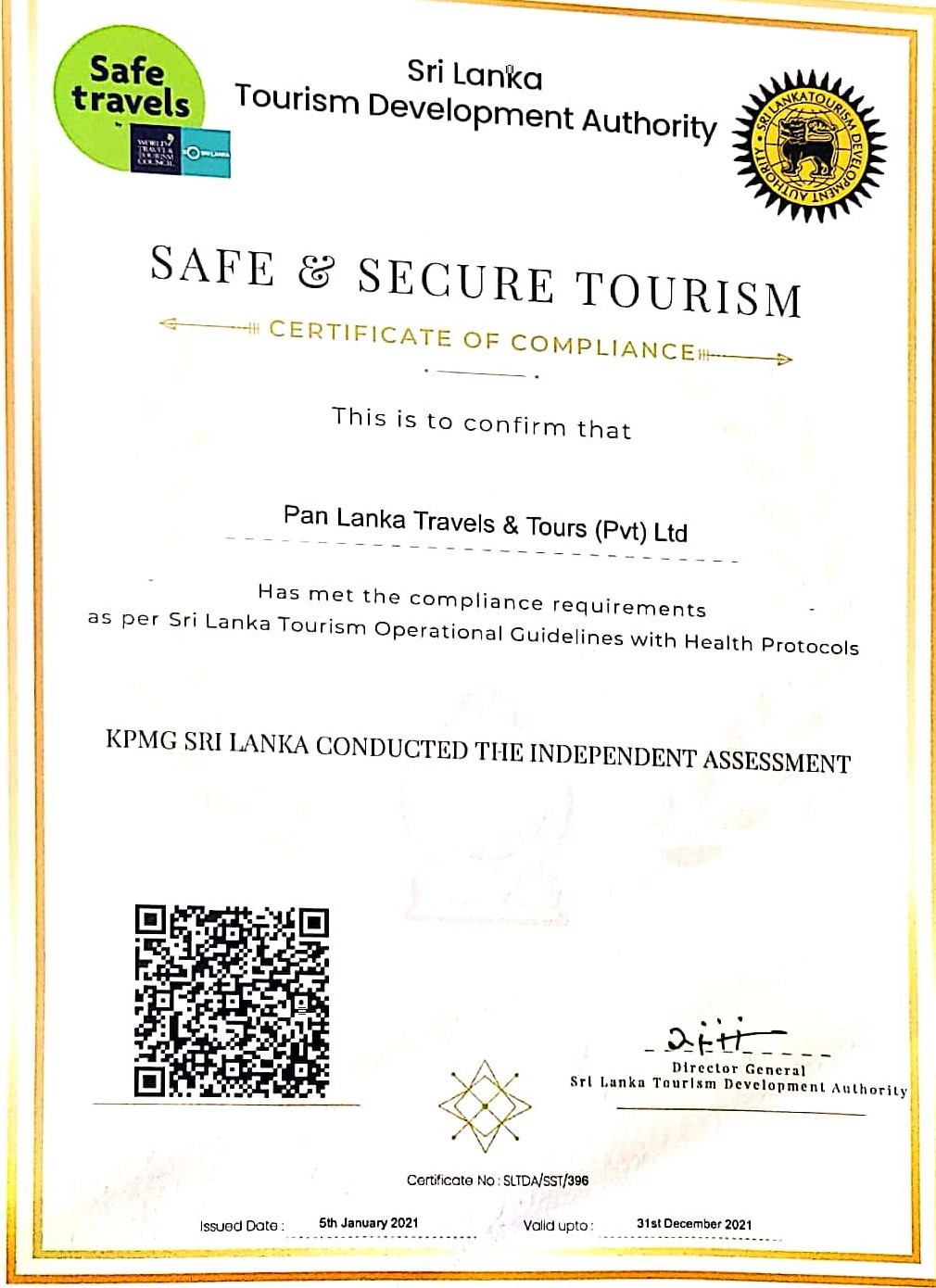 Guidelines for a safe and secure holiday
Feb 2021
We hope that 2021 will be a year where people can once again enjoy holidays and experiences, immerse themselves in new cultures and communities and explore the world. However we do understand that there will have to be some changes in the way people travel and equally some changes in the way we as destination management companies operate in order to provide safety and security to our clients.
With this in mind, Pan Lanka Travels has put together a set of policies and procedures that will be followed by our team to ensure our clients have a safe and secure holiday in Sri Lanka. In recognition of these policies, we have received a 'Safe and Secure' certificate issued by the Sri Lanka Tourism Development Authority (SLTDA), following an independent review conducted by KPMG Sri Lanka.
Read More
Previous Articles